Welcome to the Home Page of Blunderbuss!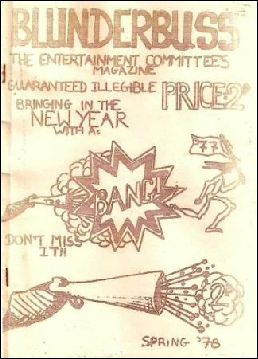 BLUNDERBUSS is aimed at former members of both Farnham Grammar Schools and Farnham College who attended between 1971 and 1979.
The website has developed over the last few years and aims to reach a wider audience through cyberspace which will (hopefully) prompt wider and faster feedback, and bring back happy memories.
Currently BLUNDERBUSS is masterminded by Mike Mehta and John Clarke, who just so happen to have been involved in the production of the original Roneoed editions of BLUNDERBUSS (courtesy of Mrs Brown).
From Sally Ann Barco (Dunkley) …
One of many wonderful photos that can be seen on Sally Ann's Gallery.
This group photo is from Arnie's 18th Birthday Bash and includes: Phil Hoegger, Geoff, Julie Bullock, Arnie, Georgie Heathcote, Kate Heathcote, Mark Foster, Kathryn Sturt, Jon Knight, Bridget Crouch, Susie McBride, Tony Lawrence, Judy Kimmis, and Caroline Gooding.
In front: John Wilson and Bryan Bellars.
At the Queen's Birthday Celebration Garden Party, 5 June
We have added further photos to a special gallery on our news pagely. We enjoyed the company of friends from 1972-79 (see below) and basked in wonderful weather.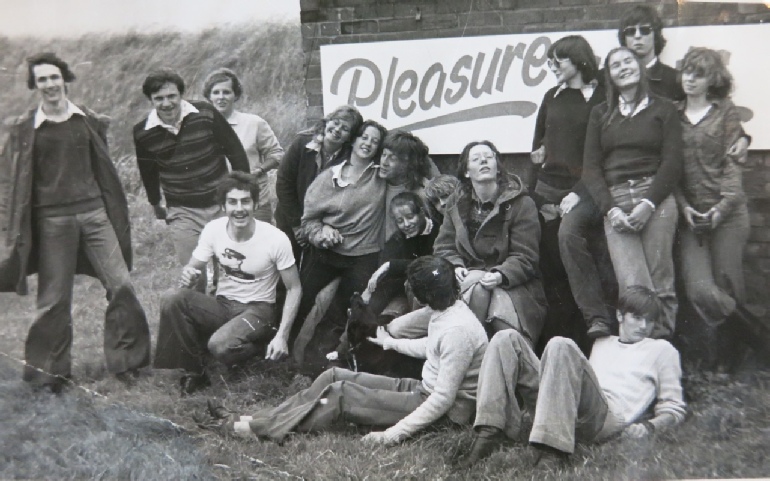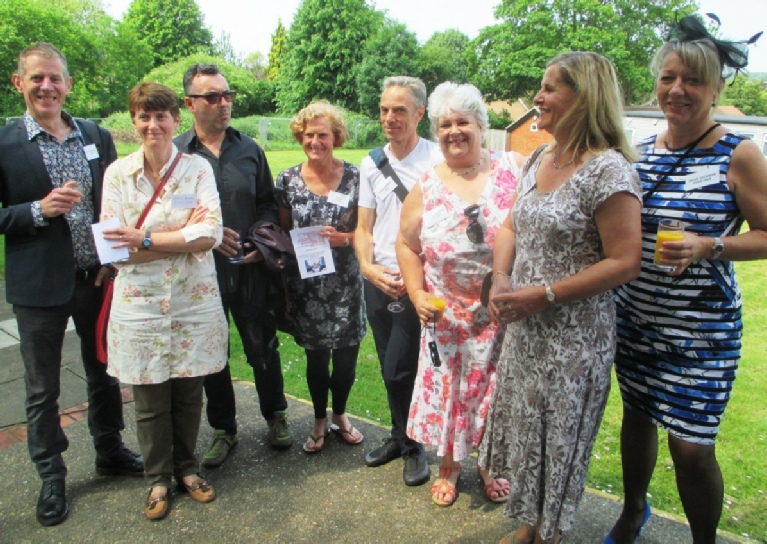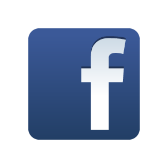 Our new Facebook Page!
Geoff Whiting kindly set up a new Facebook Group - "Farnham Grammar School Friends". Unfortunately "Blunderbuss" has already been used by another group.
We hope the Facebook Group will facilitate easier posting & sharing of photos and other memories, although we aim to keep the website developing along its usual lines.
Sale of the old Tennis Courts at Farnham College
Farnham College wins bid to build 14 new houses on the old tennis courts. You can read more in this article published in the Farnham Herald.
A previous planning application to develop this site was rejected by the Council. However, an inspector appointed by the Secretary of State overturned the Council's decision following an appeal by the Guildford College Group. This means the application to build 14 homes with access from Firgrove Hill can now go ahead.
The site, which currently accommodates three tennis courts, a storage building and some scrubland, was purchased in 1957 specifically to provide additional sporting facilities for students of the former Farnham Grammar School.
Stop Press! Closure of the FGGS Old Girls Association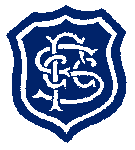 We regret to report that following the OGGS Reunion & AGM (24 September 2016) the Old Girls Association has bowed to the inevitable and voted to close the Association.
For the future, Blunderbuss plus the Old Farnhamians website and the OGGS Facebook site will be used for former members to keep in touch. The final letter to members of the Old Girls' Association can be read here. A final OGGS newsletter has been produced and can be read here.
Stop Press! Joint Reunion for All Years 1971-1979: Sunday 25 June 2017
Building on the success of last year's Queen's 90th Birthday Garden Party (see below), we have arranged a further social/reunion for this June.
This will take place at the Duke of Cambridge Public House, Tilford, GU10 2DD on the afternoon of Sunday 25th June 2017. We suggest meeting from 1pm onwards.
The Duke of Cambridge has ample parking, food is served from noon - 8.30pm, and the pub remains open until 10.30pm. Further contact/location details can be found by following this link.